WE ARE PROUD TO BE A PART OF AN INDUSTRY THAT IS STRIVING CONSTANTLY TO BE MORE ECO-FRIENDLY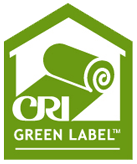 We live in an exciting time when scientific advances and communication have helped us better understand the world we live in and this knowledge has made us painfully aware of the many ways we have wounded the planet we inhabit.
It is our goal to do business in an environmentally responsible way and we invite you to join us in practicing the 5 R's of responsible stewardship: Recycle, Renew, Reuse, Recover, Reduce.
Whether you are building or remodeling, choosing green materials and design for your home can help you make a kinder footprint on our planet earth.
We offer many earth friendly choices in every product category; carpet, woods, linoleum, vinyl, cork , bamboo, ceramic tile , stone and window coverings
We proudly carry the products of these manufacturers who take Environmental Stewardship seriously: