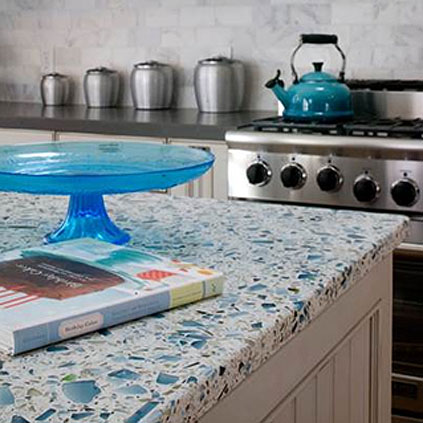 With exciting Solid Surface Composites you can create any look you wish!
DuPont opened the door to this new option for home surfaces with the introduction of Corian in 1964. A combination of natural or synthetic material with a binder of mineral resin produces a strong thermo-formable product that is a natural fire-retardant... the perfect material for kitchen counters! Today many manufacturers are using this technique to turn recycled bottles & jars into solid surface countertops.
Vetrazzo turns recycled bottles and jars turn into a works of art creating a story in every surface.
Click the brand logos below to visit their website: